Fundraising Events
Donate items or services to our silent auction.
Proceeds from the Silent Auction will support the Foundation's operating expenses, which include securing spaces for rehearsals and performances, purchasing music and equipment, engaging professional coaches and performers, running the Zephyr Point Chamber Music Camp during the summer and these proceeds also provide tuition scholarships and help to offset the expenses associated with touring.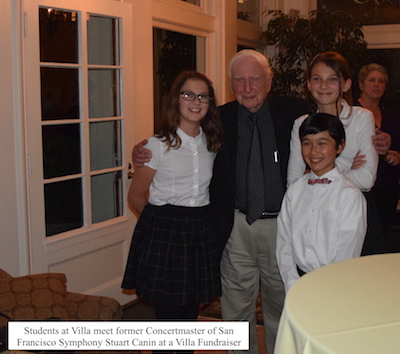 If you would like to support Villa Sinfonia in the Silent Auction we would appreciate donations of new and like-new items, as well as wine, gift certificates for stores, restaurants, etc. If you have some items to donate please contact Carol Rice at carolrice1@earthlink.net
Please stay for this year's silent auction after the Holiday Concert on Sunday, December 6, 2015.
Thank you!
Annual Drawing
The suggested donation per ticket is $25, for a cash prize of $1000. Only 200 tickets are sold!